BRILLIANT SIAMS INSPECTION REPORT FOR ST JAMES CE Primary SCHOOL!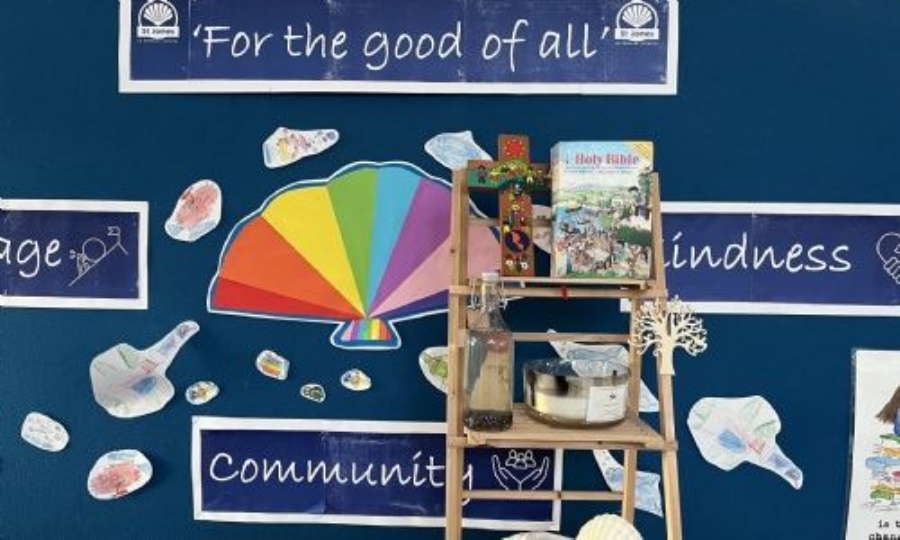 Congratulations to everyone associated with St James CE Primary School on the publication of their recent brilliant SIAMS report.
Headteacher Lucy Ottaway was delighted to share the report and thanked "the amazing pupils, staff, parents, governors and members of the Trust's Central Team" who supported the process. The school received a 'Judgement 1' - which celebrates that St James is living up to its foundation as a Church school.
Mrs Ottaway picked out various highlights from the report:
"The vision underpins the decision making of leaders. This inspires and supports all pupils, enabling them to feel cherished and successful."
" There are strong partnerships which enhance the vision of the school, supporting the wellbeing of children and adults. These provide a secure foundation for leaders when making courageous decisions"
"It is clear there is a shared determination to ensure the vision has an impact on pupils' abilities and character.
"In line with the vision, all leaders consider the wellbeing of pupils and adults as a matter of great importance"
"Such care is an example of the vision at work, helping all reach their potential."
"Individual pupils who require specialist activities are guided to learn and valued for their uniqueness. Leaders promote inclusion and equality for all pupils, reinforcing the vision of all being part of 'the one body."
"The school benefits from the strong relationship with the parish of St. James the Great. The clergy team provides weekly 'Open the Book' inclusive worship that shares a variety of Bible stories. As a result, pupils are able to name their favourite stories and how they relate to being kind."
"Through engagement in the trust's Character and Citizen Award, pupils develop a knowledge of themselves and how they can be courageous advocates. Pupil leadership is strongly encouraged, which develops kindness between ages. For example, new reception children delight in seeing their 'Year 6 Buddy.
"St.James Church of England Primary is clearly a place where all are cherished to enable them to flourish. The vision of 'being one body' provides all with the strongest possible foundation."
The full report can be found HERE.