King Alfred's Academy is Creating 'Word Millionaires'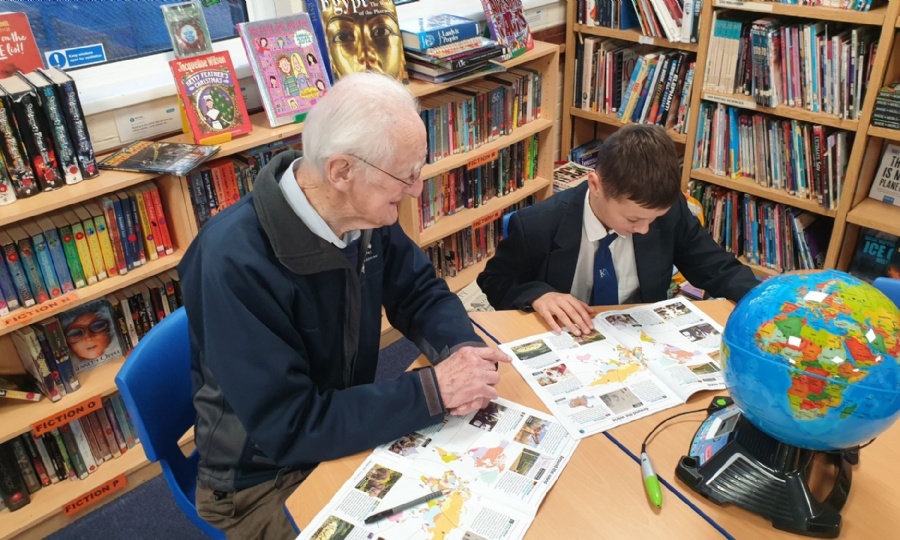 King Alfred's Academy has gained a national reputation as a leading school for reading well.
King Alfred's has successfully increased the amount of independent reading and reading for pleasure through dynamic libraries and their efforts to build a reading culture.
In the 2021-2022 school year, Year 7 and 8 students read a stunning 265 million words with 88 students becoming word 'millionaires'. At the same time, the academy launched an innovative whole school academic reading programme with engaging and challenging texts for every unit, in every subject.
With the support of classroom teachers, students become proficient in reading complex texts, raising their confidence for exam success.
Post-pandemic, King Alfred's more reluctant and struggling readers have been widely supported and nurtured to become confident readers. All staff can access specialist training on how to best support struggling readers in the classroom.
Alice Visser, the Academy's Literacy Co-ordinator and Reading Intervention Specialist is supported by a dedicated team of colleagues. The Academy also has a strong volunteer reading scheme, with a committed team of trained adults who read one-to-one with students on a weekly basis in the library.
Ms Visser said: "the interaction between volunteers and students is heartwarming, with students thriving on the undivided attention and encouragement they receive. Indeed, the 40 students involved made 16 months reading progress in eight months.
"Volunteers, equally, find it rewarding: all 12 of them returned in September to support the students, with more volunteers interested in joining."
All this ties in with Ofsted's focus on ensuring that a widespread, successful reading culture is deeply woven into the fabric of a school's curriculum.
King Alfred's Academy's approaches to reading have been the subject of two published case studies: the first (published in 2020) looked at reading intervention strategies; the second (in 2021) explored the Academy's success in encouraging boys to read.
Ms Visser was also been asked to speak about reading on behalf of King Alfred's at the prestigious new ResearchEd Oxford conference that took place in the Examination Halls of Oxford University last month.
In the summer, King Alfred's held a Literacy Day for 16 educational professionals coming from as far away as Derby, Northampton, Southampton and London to discover how the academy was building such a successful reading culture.
Headteacher Rick Holroyd said: "I am extremely proud that King Alfred's is gaining a national recognition as a reading school."
"Alice and her team have worked very hard in recent years to deliver a vision of reading being at the heart of the curriculum and reading is now firmly established as a daily experience for all students. The impact on literacy levels across the academy is evident in the growing confidence our students now have in all areas of academic study."