The Vale Academy Trust Offer
The Vale Academy Trust is an 'outward facing' organisation and we work collaboratively across our nine schools, and with a range of other partners in a variety of mutually beneficial ways. This includes sharing our resources and expertise with other Trusts and schools in a common aim to do the very best we can for our employees, young people, and local communities.
School Improvement Offer – Teaching and Learning
Below you will find an infographic summarising what the Trust provides as part of our School Improvement Offer.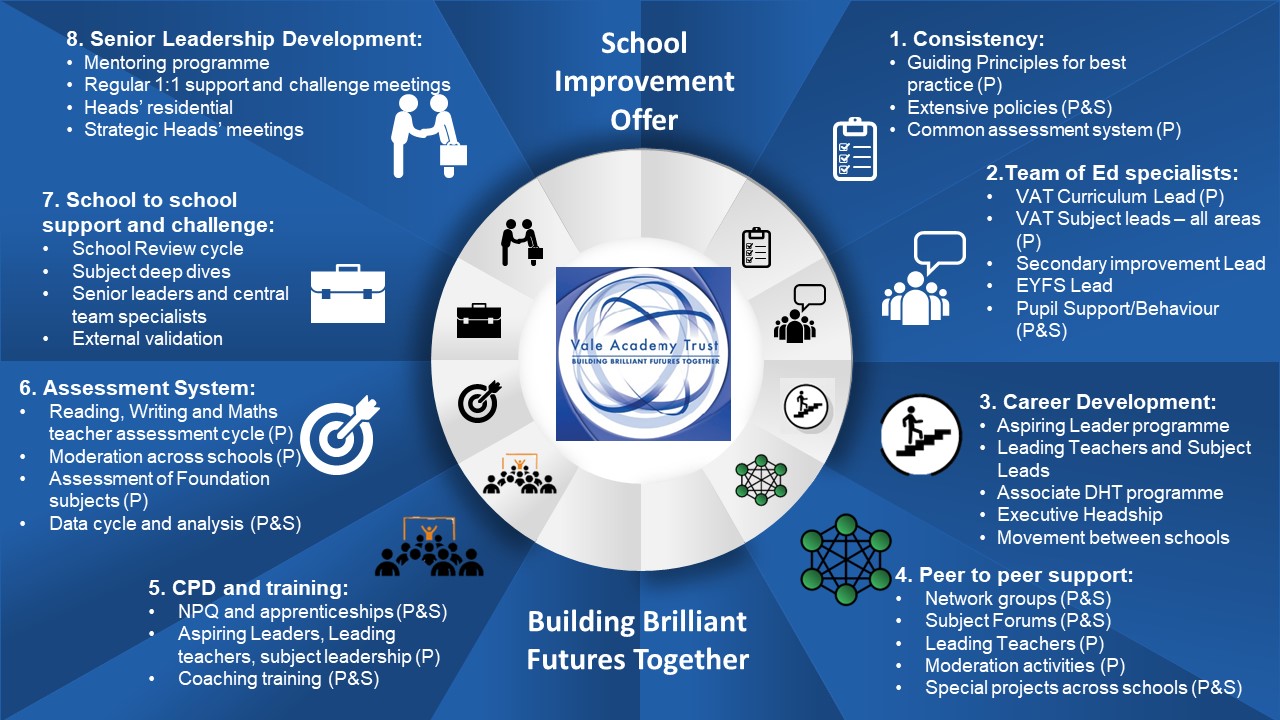 A document covering these areas in more detail can be accessed HERE.
If you'd like to find out more about any aspect of our School Improvement Offer or Central Services offer, please get in touch with the people below, who will be delighted to get back to you with additional information.
Hazel Pittard – Director of Learning - hpittard@vale-academy.org
Richard Evans – CEO – revans@vale-academy.org